Solidarity – duration 2,5 h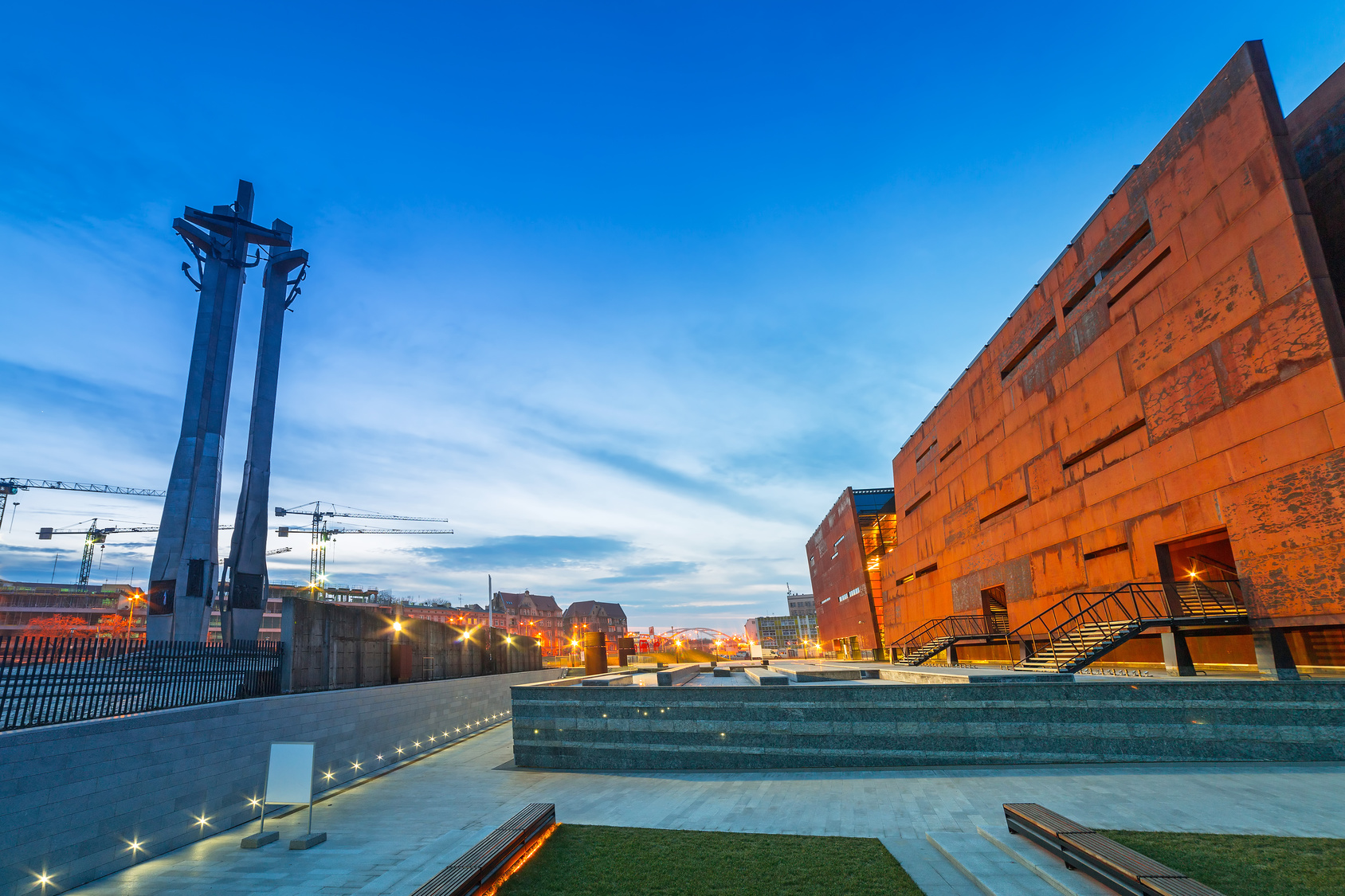 Visit in St. Brigite Church
Solidarity Square – symbol of changes in Poland and Europe
Eurapean Solidarity Center – polish road to freedom in modern and interactive exhibition.
This tour is a glimpse of the city through the prism of events that changed the course of history of Gdańsk, Poland and even Europe. Strikes of 1970s and 1980s, the rise of Solidarity, the Round Table – these are the milestones on the Poland's road to freedom. Our walk starts with the Church of St. Bridget, which due to its location became a church of Solidarity and its appearance still serves as a lesson of history and patriotism. Then, we go to the Solidarity Square to see the Monument to the Fallen Shipyard Workers of 1970. At the end, we visit a modern, interactive European Solidarity Centre to step for a moment in the shoes of people who lived those days.